Professional Massage Therapist – Fort Lauderdale
You will get the BEST professional massage at Jeremy's Massage Studio in Fort Lauderdale. Jeremy's studio is open to both Men and Women.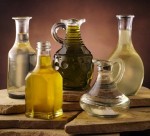 Jeremy is a licensed Massage Therapist in the State of Florida. Jeremy's Massage Studio is a stylishly decorated, upscale, private office with a relaxing spa-like atmosphere located in Fort Lauderdale, near Wilton Manors and Oakland Park.
Jeremy, a strong male massage therapist provides an array of massages such as Swedish Massage and Deep Tissue Massage. Other massage therapies include aromatherapy massage, designed to relax and nurture; and a deeper Sports Massage that stretches sore muscles and increases range of motion.
We also offer Reflexology, herbal and mud wraps. We package services at special value prices and are always happy to put together custom packages for you.
Our massage and spa gift certificates make wonderful massage and spa gifts. Jeremy's Massage Studio reflects our commitment to deliver the highest quality spa treatments to bring you optimal comfort and pampering.
Insurance Billing
Jeremy's Massage Studio offers the best massage therapies and spa treatments to accommodate your individual wellness needs. For medically approved massage, we can do insurance billing for many insurance carriers.